Miss Universe 1999 1st Runner-up
Gallery 1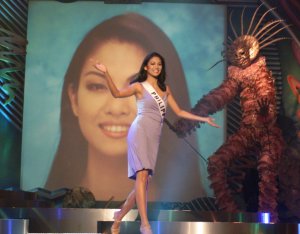 Miriam Quiambao performs on stage May 25 during the final dress rehearsal
for the 1999 Miss Universe Pageant.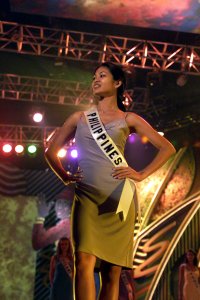 Under the guidance of Choreographer Scott Grossman, Miriam Quiambao, Miss Philippines 1999 rehearses her routine May 21, featuring Diane Von Furstenberg fashions.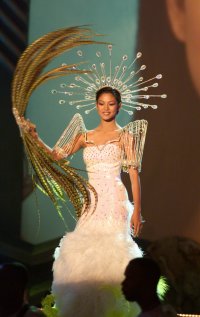 Miriam pre-tapes the National Costume opening number May 23, 1999 featuring Delegates in costumes depicting native traditions from their country.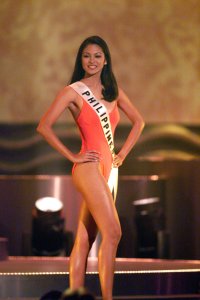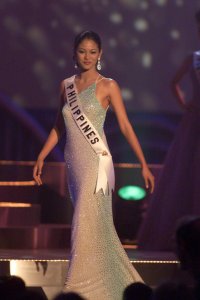 Movie Columnist Ricky Lo wrote: " Miriam looks 'different' (from her sweet demure image) in the figure-hugging Oscar de la Renta swimsuit. "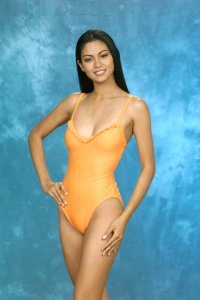 Miriam gives a sneak peak of the Oscar de la Renta 'fun' swimsuit, the Official Swimwear Sponsor of the 1999 MISS UNIVERSE Pageant. The Delegates had their choice of three trendy 'fun' suits; a one piece, a bikini or a tankini. Oscar de la Renta has provided each Delegate with swimwear worn in the delegate's swimsuit video.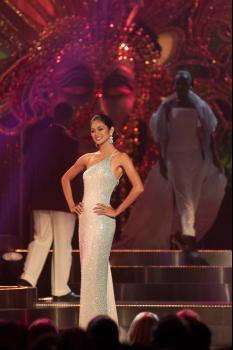 Host Jack Wagner announces the top 10 Delegates to the 1999 Miss Universe Pageant Wednesday, May 26, 1999 to the Universe Centre, Chaguaramas, Trinidad and Tobago, West Indies. From left are, Diana Nogueira, MISS SPAIN 1999, Nicole Haughton, MISS JAMAICA 1999, Miriam Quiambao, MISS PHILIPPINES 1999, Mpule Kwelagobe, MISS BOTSWANA 1999, Gul Panag, MISS INDIA 1999, Carolina Indriago, MISS VENEZUELA 1999, Sonia Raciti, MISS SOUTH AFRICA 1999, Akuba Cudjoe, MISS GHANA 1999, Brenda Liz Lopez, MISS PUERTO RICO 1999, and Silvia Salgado, MISS MEXICO 1999.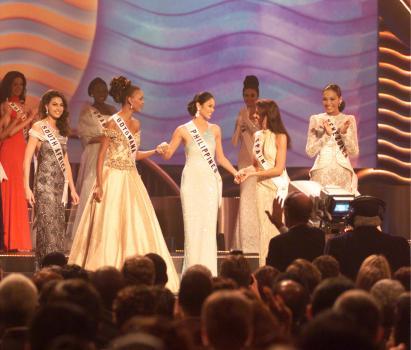 " She had lots of class, a lot of poise actually. I loved her from the beginning. "
- Ali Landry (one of the anchors & former Miss USA)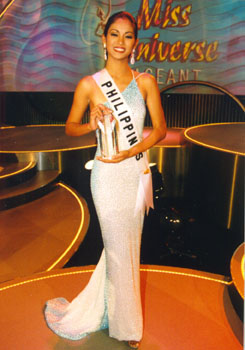 Miriam shows off her Clairol Herbal Essences Style Award trophy.


Photos courtesy of Miss Universe L.P., LLLP










&nbsp